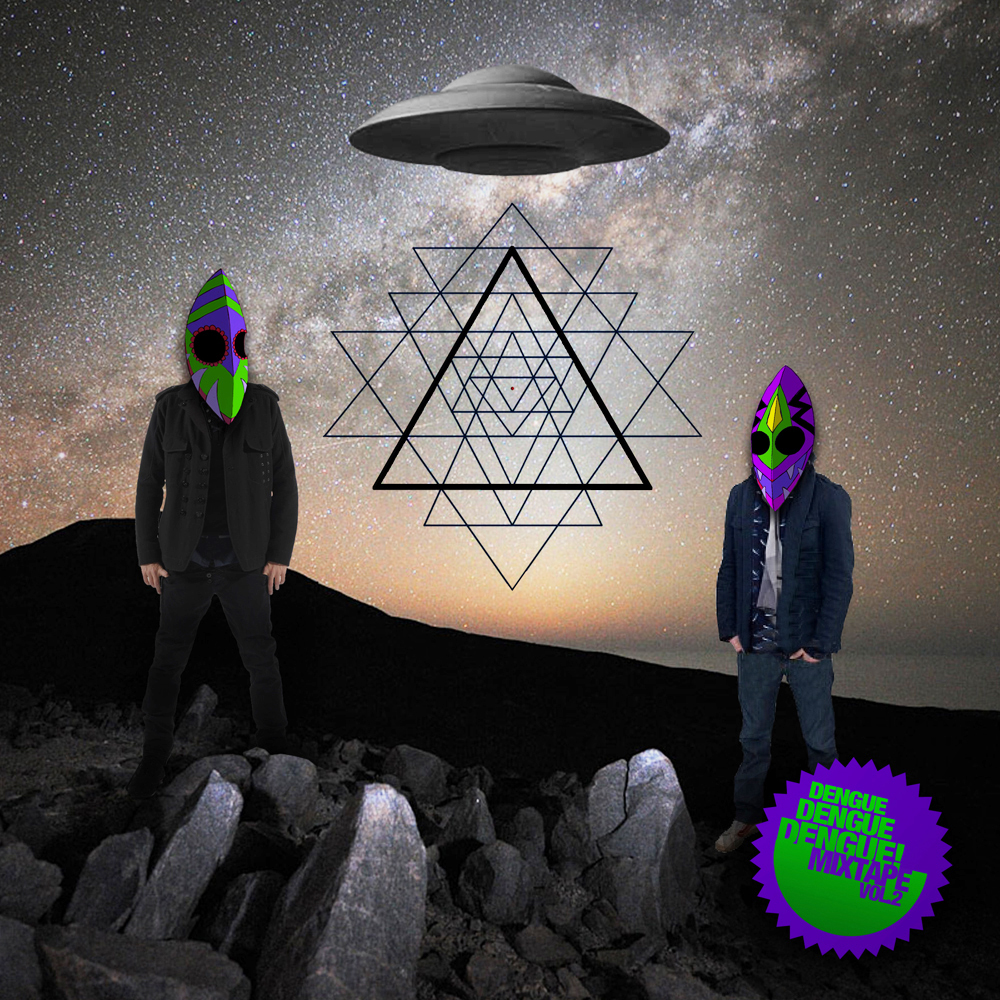 Dengue Dengue Dengue! is of the best producer teams out there in the nu cumbia world, in the tropical bass world as well. When I first started getting into the sounds of nu cumbia Dengue Dengue Dengue! were of the first to draw me in.
If you don't know the men behind the scenes well allow me to introduce you to Felipe Salmón and Rafael Pereira. Residing in Lima, Peru Dengue Dengue Dengue! incorporate their country's chicha roots into their experimental audio/visual masterpieces. The reason they get so much attention online and especially in the nu cumbia world is due to their fearless unique ideas and productions.
This week they released their deep cumbia/tropical bass mixtape featuring the old and the rare new. From start to finish the mixtape takes one on a pleasant journey deep into the roots of cumbia and deep into the nu cumbia mindset. This mixtape is the second part of a mixtape they began last year.
First up here is in backwards order Volume 2.
Going back approximately one year here is the equally dope Volume 1.